Worldwide News
From theater to fashion, and from social trends to music. International reports in multiple languages.
STRAIGHT FROM THE HEART OF NEW YORK CITY
IN DEPTH COVERAGES
NEW MEMBER OF THE ACCORDION WORLD HALL OF FAME-Federation of American Musicians, Singers and Performing Artists.
BASED UPON THE RECOMMENDATION of Maestro Renzo Ruggieri, and Maestro Sergio Zampolli, members in good standing with the ACCORDION WORLD HALL OF FAME (AWHF), Mr Denis Novato has been admitted to the membership of AWHF on September 13, 2021 in New York City.
Example Intro Text
NEW YORK WORLD MUSIC AWARDS
SEND IN YOUR NOMINATIONS FOR.NEW YORK WORLD MUSIC AWARDS-NOVEMBER 1ST 2021.The XV Annual awards of the Federation of American Musicians, Singers, and Performing Artists, Inc.
STARS ILLUSTRATED MAGAZINE BIGGEST EVENT OF THE YEARNEW YORK WORLD MUSIC AWARDS-NOVEMBER 1ST 2021ELECTION OF
●MALE SINGER OF THE YEAR
●FEMALE SINGER OF THE YEAR
●COMPOSER OF THE YEAR 2021-2022 (Classical, Avantgarde & Pop) Men's category and Women's category
●MUSICIAN OF THE YEAR 2021-2022 (Classical & Pop)Men's category and Women's category.
●ENTERTAINER OF THE YEAR 2021-2022 (Classical & Pop) Men's category and Women's category.
●PIANIST OF THE YEAR 2021-2022 (Classical & Pop)Men's category and Women's category.
●ACCORDIONIST OF THE YEAR 2021-2022 (Classical & Pop)Men's category and Women's category.
●ORCHESTRA OF THE YEAR 2021-2022 (Classical & Pop)●BEST SCORE OF THE YEAR 2021-2022 (Classical & Pop)
●MAN OF THE YEAR 2021-2022
●WOMAN OF THE YEAR 2021-2022
FULL COVERAGE in STARS illustrated magazine and ACCORDION STARS magazine, New York.
THE MILLELI NEW YORK AWARD
"D


r. Jinane Chaker Sultani Milleli Award in Literature, New York"
1-In virtue of the enormous effect, Dr. Jinane Chaker Sultani Milleli's article's "A L'OUEST C'ÉTAIT LES MUSULMANS, À L'EST C'ÉTAIT LES CHRÉTIENS. COMBIEN DE FOIS J'AI ÉCHAPPÉ À CE CONTRÔLE D'IDENTITÉ ! J'AI APPRIS À VIVRE AVEC LA PEUR AU VENTRE. DE LA GUERRE À LA SURVIE, LE TRAUMATISME EST RESTÉ ENFOUI EN NOUS" had on the masses in the Eastern and Western Hemispheres, the Editorial Board of STARS illustrated magazine, New York, on 8/1/2021, has unanimously voted to create the official "Dr. Jinane Chaker Sultani Milleli Award in Literature, New York". The Milleli's Award shall be annually granted to the author of a literary work, including an article, an essay, a documentary, and/or a reportage on a human drama at a national and/or international level. The award shall be granted annually on the 1st of August in New York City, USA. Pending a vote, the cash price which shall accompany the award shall take place in the forthcoming week. The first award shall be given and announced publicly on August 1, 2022.
2- Dr. Jinane Chaker Sultani Milleli has received from FAMSPA, New York and The Editorial Board of Stars Illustrated magazine, New York, the award of "Writer of the best article on Lebanon Civil War 2021".
3-Dr. Milleli's article in its entirety and related commentaries shall be published in the Extra Edition-September Issue of Stars Illustrated magazine, New York.
CELEBRITIES AND NEWSMAKERS AROUND THE WORLD
WORLD HIGH SOCIETY: LATEST NEWS IN STARS ILLUSTRATED MAGAZINE
Everything you wanted to know about the life of the famous and the rich.
ACCORDION STARS MAGAZINE. PARIS
UN REPORTAGE DE TONNERE SUR LA BELLE EPOQUE DE PARIS DANS ACCORDION STARS MAGAZINE. HEADING
SPECIAL REPORTAGE
REPORTING FROM PARIS
READ ALL ABOUT IT IN THE INTERNATIONAL EDITION OF STARS ILLUSTRATED MAGAZINE, FRENCH EDITION.
AUTHORS, COMPOSERS, PRODUCERS, ARTISTS, NEWSMAKERS, SOCIETY, POLITICS, TECHNOLOGY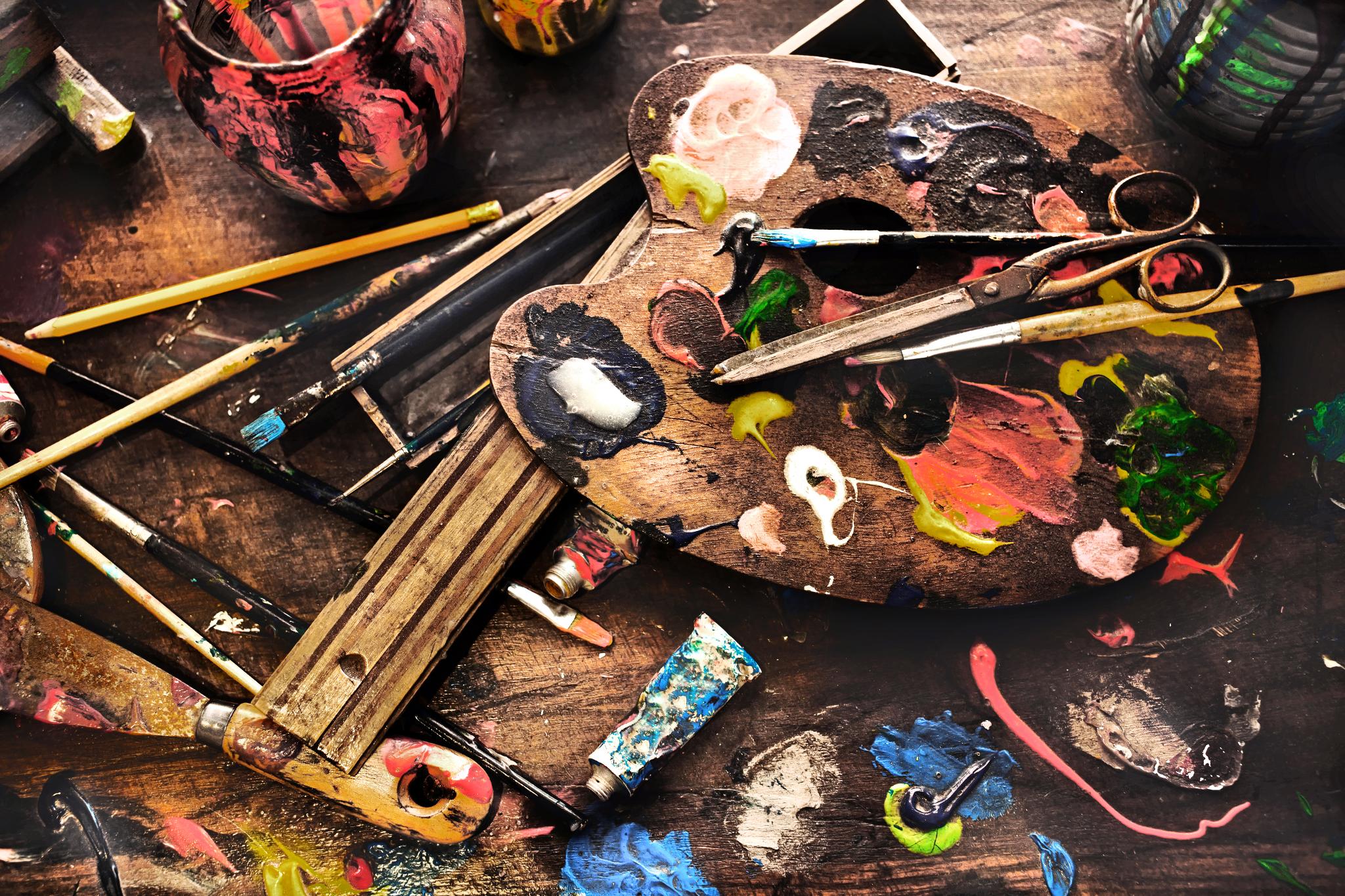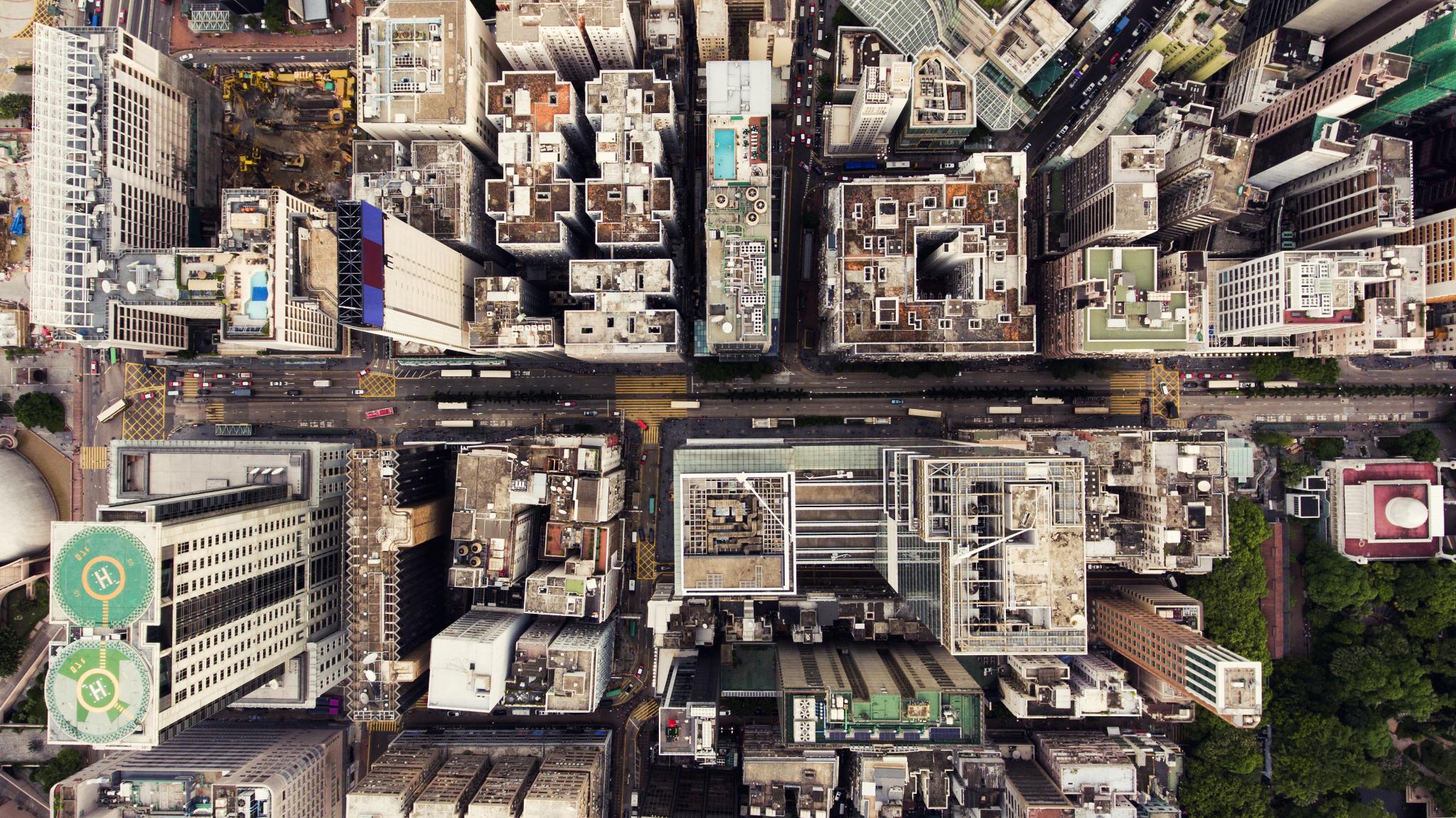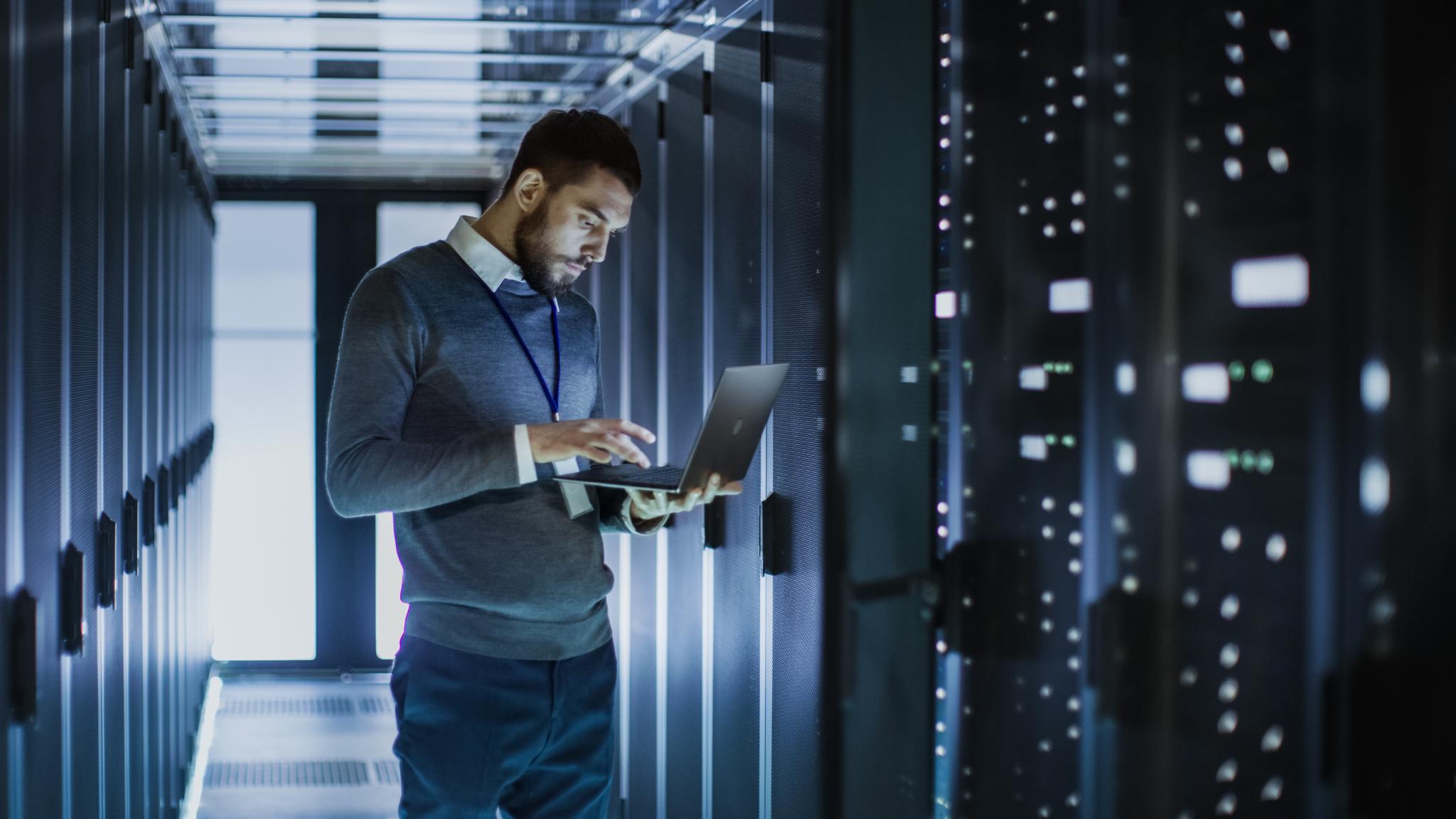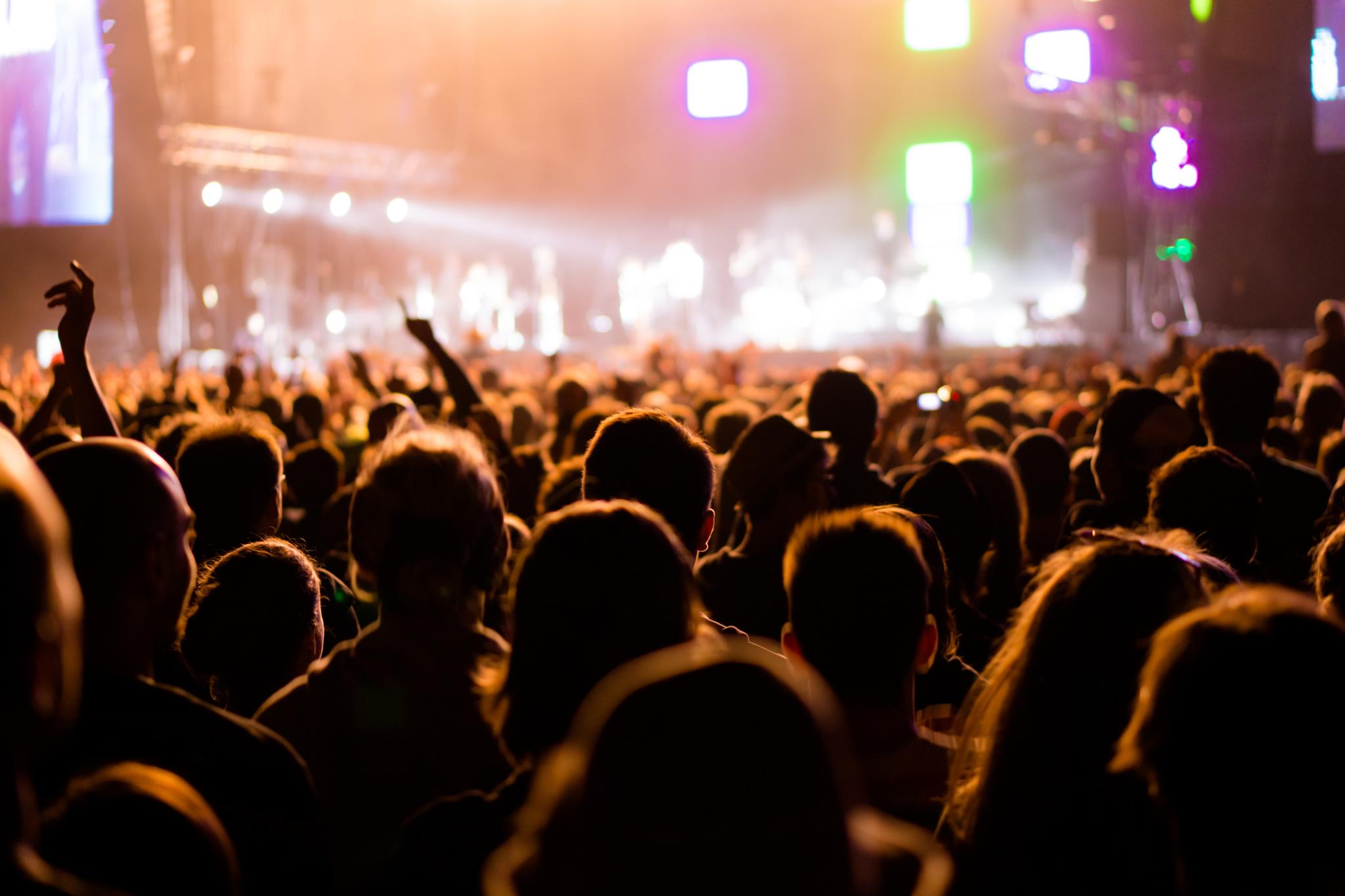 STARS ILLUSTRATED MAGAZINE NEW YORK IN THE NEWS
FABRIZIO POGGI
Grammy nominee Fabrizio Poggi was written up in the 5th edition of "The World's Best of the Best and Most Illustrious" and recently interviewed by Stars Accordion magazine. He told Stars, "Yes, I have realized my dream. I got more than what I have expected: I was the first Italian, to be Grammy Nominated for traditional blues music, that is "my Grammy of the Grammy". An Italian who plays the blues and challenges the Rolling Stones at the Madison Square Garden in New York City. I received very important awards and I had the privilege to play with my heroes who became my friends. Great American artists such as: Blind Boys of Alabama, Charlie Musselwhite, Little Feat, Ronnie Earl, Marcia Ball, John Hammond, Sonny Landreth, Garth Hudson of The Band and Bob Dylan, Guy Davis, Eric Bibb, Ruthie Foster, Flaco Jiménez, Zachary Richard, Jerry Jeff Walker, Richard Thompson, The Original Blues Brothers Band and many others." -When asked by the magazine, "Who is Fabrizio Poggi the virtuoso musician, and Fabrizio the man?" Fabrizio replied: "I am always the same Fabrizio. I try to be always myself, I don't want to emulate or be what I'm not. I will never forget why I started to play for myself and for trying to soothe with my music people souls. That's what I suggest to young musicians: Don't act. Be simple and humble. Love and respect people that come to your show. Be nice to them. They will give you some precious words that keep you going on when the wind of life blows too hard against you. Play from the heart."
ANGELIKA AKBAR, TURKEY
Anjelika Akbar, pianist and composer extraordinaire
For the last 5 years, Bülent Özükan -General Publishing Director and Murat Önş General Art Director (Dimension Publishing Group/Dimension Publishing International www.boyut.com.tr and ONE'S Media) have created the world's largest Ayvazovski digital collection. They carried out digital exhibitions and book publishing for the project "Istanbul of Ayvazovski", which was performed in Turkey, USA and Russia. Maestra Anjelika Akbar was the composer, performer, project manager and music director of this gigantic project. Anjelika Akbar was also the project manager and music director of "Picturesque Istanbul", which included the Ayvazovsky paintings, exhibited at the Istanbul Maritime Museum for 9 months. Anjelika Akbar is a renown Soviet-born Turkish composer, pedagogue, TV presenter and pianist. She graduated from Uspensky School in Tashkent (Uzbekistan, USSR) and Tashkent State Conservatory. In the early 1990s Akbar moved to Istanbul, Turkey and defended her doctoral dissertation (Composition and orchestral conducting) at the State Conservatory of Haccettepe University. She is the recipient of numerous international music awards. Akbar has released 13 albums and written more than 500 works, including music scores for several films such as The Crossroads (Yol Ayrımı, 2017). Worth mentioning that Anjelika Akbar appeared as the first Turkish classical musician in the Sony classical international catalogue.This is just example text. Click to edit and add your own content. This section can be used however you'd like. Just replace the example image and this example text.
Example Intro Text
THE LATEST...IN THE NEWS
STARS ILLUSTRATED MAGAZINE NEW YORK
IN THE NEWS FROM AROUND THE WORLD
BEIRUT-Joêlle Abou Farhat, the Founder & CEO at JoBranding Advertising- Co-Founder & President at Fifty Fifty NGO- Gender Specialist-Women & Human rights activist. Joelle is a passionate supporter for women in politics. In 2012, She co-founded "Women in Front" NGO that encourages women to engage into politics aiming at increasing the number of Lebanese women in politics and public life. In 2019, the NGO was restructured as Fifty Fifty NGO to include men on board, aiming at supporting women in politics and instating equality at all levels especially in political and public life. Joelle has contributed enormously to the huge increase of female candidates 'number in 2018 parliamentary elections in Lebanon (From 12 candidates in 2009 to 113 candidates in 2018). She and her team were able to empower, encourage and push 113 women to run for office through different programs and media campaigns. She was able to create a network of 500 women (including the 113 candidates for office), supporting the cause and encouraging more female to engage in politics and public life in Lebanon. Joelle has managed and supervised more than 20 projects on women political empowerment.
PARIS-Siham Kartobi, again, is making an international buzz. Her art has become the talk of the town. We heard from the grapevine that some art curators are exploring the possibility of organizing a solo exhibition for her work in New York. We have predicted that this extraordinary artist (And poet as well) will make waves in the art circles
PARIS-French publisher Le Passeur just printed a new edition of "Jocelyne Khoueiry l'Indomptable", the story of the hero who defended Lebanon and protected the Christian resistance during the civil war of Lebanon against the Palestinian militas and Yasser Arafat's thugs.
Khoueiry passed away on July 31st, 2020.
In the new edition, authors, Nathalie Duplan and Valérie Raulin, did not modify the original edition, however, they added a heart-felt tribute to their hero and friend who collaborated with them on telling the story of her fight against the Palestinians in the streets of Beirut. This is an essential and must needed book.
Jocelyne Khoueiry
Lebanon: "In April 1975, the civil war broke out. Two clans are killing each other. On one side, the Palesrinians-Syrians-Muslim Lebanese, on the other, the Christian Resistance (Kataeb, Lebanese Forces et al). And Jocelyne Khoueiry is fighting on the side of the Christian Resistance. Jocelyne Khoueiry, barely twenty, takes up arms to defend her country threatened by the Palestinians who have established a state within a state. She becomes a figure of the Christian Resistance and soon finds herself as the head of a thousand female-combatants. On the night of May 6, 1976, she won alone with six young women a decisive victory against three hundred Palestinian-Syrian fighters. The legend of Jocelyne and her "girls" began. This date is also that of a profound change: the encounter of a young woman with Christ. From then on, she never ceases to communicate her faith to all the Lebanese Forces. For ten years, she is on all fronts and in all battles to bring hope to the heart of the Resistance."
From the tribute written by authors Nathalie Duplan and Valérie Raulin: Nous ne pensions pas avoir à écrire ces lignes, un jour, tant il nous est difficile de concevoir le Liban en ton absence. Tu es désormais « l'absente toujours présente », pour reprendre ton expression lors de l'hommage que tu rendis à Bachir Gemayel. Ces paragraphes sont les plus pénibles qu'il nous ait été donné de rédiger. Notre éditeur, le tien, Christophe Rémond, nous a suggéré de les ajouter à l'histoire de ta vie pour cette édition de poche. Nous n'avons pas voulu les intégrer au corps du récit, car rien de ce qui y est consigné n'a été décidé sans toi. D'où ces mots en forme de message : à toi, chère Jocelyne, partie en ce triste 31 juillet 2020. Nous voulons t'exprimer notre reconnaissance : il y a plus d'un quart de siècle, tu nous as accordé ta confiance, tu as accepté notre amitié, et tu nous as donné la tienne en retour. Cela n'a pas de prix ! Depuis, tu fais partie de notre quotidien, et le Liban est devenu notre patrie, avec toi pour principal guide
"A WORLD
OF STONE"
By Dr. Mireille Saba Redford, one of the most powerful poets of the decade, is an 80-page collection of English poems which adopt the voice of a woman who finds her life turned upside down when faced with the harsh realities of the modern world. Throughout the poems, you will hear the cries and losses, yet feel the power to change the way you perceive the world. The book of love and anger, and of the living and the dead displays the values that once formed the very pillars of our society while stressing the need to save a vulnerable world that is on the brink. However, despite losing its gentility, the same world can still have a margin of peace that would guarantee the humanitarian principles of equality and justice.
NEW PUBLICATIONS
BOOKS AND AUTHORS
IN THE NEWS FROM AROUND THE WORLD
FADI CHAHWAN who was voted #1 TV news anchor in the Middle East is making a big buzz in the United States, and especially in New York City and Washington DC. A fleet of political observers believe that Chahwan would be the best candidate for the presidency of his tortured country Lebanon. The general belief in the States is that Chahwan is the most trusted TV personality and show host. And as such, the public's trust in Chahwan is justified. Everything considered, "Trust" is what the Lebanese are starving for, and such a rare commodity in the Lebanon and the Middle East is found in the personality and character of Fadi Chahwan.
Longing for the woman neighbor", an exciting book by Tunisian author Alhabib Alsalimi
In this novel, the author reveals his strong bias towards the Parisians, and a bitter repudiation of his Arab compatriots, how they behave, some of their customs which appear strange to Westerners. Playing the role of morality advocate, he admits in his book that he was cheating on his French wife Brigitte by having an extra-marital affair with his neighbor Zahra, a Tunisian maid without any education, and almost illiterate. Ashour uses his novel as a tool to criticize the Arabs who come to France and never seek higher education. They don't integrate into the French society, don't live in apartments in Paris, but find pleasure and necessity to live in the suburbs where Tunisians and Moroccans prefer to live. A fascinating book illustrating the Arabs way of life in France. The book was published by Dar Al-Adab in 2020

●Buddy El Hage is a Lebanese poet who spent his life moving between Beirut and Sydney. He is a civil engineer who started writing poetry at a very early stage. He has published numerous poetry collections and is now residing in Sydney. Here is one of his poems: Shadows
What do those shadows want?
They come back constantly
To check out the almond tree that bloomed,
In the field, behind the house.
To check out the grape tree that's snooked in the years.
They come back from their long journey
To sit in the bud.
And the bees exhale in the sunset..!
It doesn't matter where those shadows come from.
They come from every hump.
They come with the wind
Towards the falling leaves
To yawn for a while and then leave..!
THE LATEST NEWS FROM THE WORLD OF PERFORMING ARTS, HOLLYWOOD & NEW YORK
PREVIEWS: FILMS, PLAYS, CONCERTS FROM AROUND THE UNITED STATES AND AROUND THE GLOBE
PROF. NINA WEGMANN, RUSSIA
The editorial board of the book "World's Best Accordionists" (Published in December 2018) paid homage to Dr. Wegman, a distinguished professor of music and noted accordionist, here is an excerpt, "She is the most informed, the most educated, the most cultured, the most trained, the most titled, and the most authoritative figure of the accordion's cosmos." Dr. Nina Slyusar Wegmann is graduate of Vitebsk music college (class of Galina Pozharitskaya), Belorussian State Conservatory (Minsk, class of professor Nikolai Sevryukov) and Gnessins Academy of music post graduate courses (Moscow, class of professor Vyacheslav Semenov).
Dr. Wegmann is a laureate of several international competitions: Klingental, Germany and Castelfidardo, Italy - in duet with Elena Zybo, diplomant of First International Accordion Competition in Moscow on 1990, in solo performance, and the winner in popular music category at A. Galla-Rini contest in San Antonio, Texas in 2001.
Touring geography includes entire Russia, Belarus and Ukraine, Poland, Finland, USA, Italy, Germany, and others. From 1996 to present lives in Tampa, Florida.
She is music director at Jesuit Tampa HS, and accordion professor at Saint Petersburg College on Florida. The department of accordion was opened 2 years ago, and it is one a few colleges in the United States where accordion is taught officially.
Nina Slyusar Wegmann has PhD in music, earned at Gnessins Academy of Music, Moscow, in the field of accordion performance (technical and psychological area).
She is a soloist of Florida Symphony Orchestra, who's stage experience includes parts in Anton Coppola Sacco and Vanzetti opera, solo performances in Die Fledermaus and Merry Widow operettas, Astor Piazzolla tangos and multiple accordion solo in symphony music. Nina Slyusar Wegmann also keeps strong connections with native town Vitebsk Philharmonic Orchestra and performs solo with it every year.
Her husband, Robert Wegmann is local celebrity in popular music. Together they formed Wegmanns duo and perform weekly in Tampa Bay. Their duo (accordion and string bass) performs multi genres program, jazz, tango, musette, and more.
THE POETRY HOUR
MAY KHALIL
OUR CORRESPONDENT IN THE MIDDLE EAST
Yes, recipient of "Prix Said Akl for Literature", poet and social thinker May Khalil is our foreign correspondent in the Middle East. May has contributed fabulous pieces of poetry to Stars, and her regular page "The Poetry Hour" published in Stars Illustrated magazine New York is a big hit. May is currently interviewing superstar Majida El Roumi, a cover story for the forthcoming issue of the magazine.
Example Intro Text
WORLD MUSIC
HALL OF FAME AND MUSIC GREATS
ROSTER OF THE INDUCTEES INTO THE AMERICAN ACCORDION HALL OF FAME
ACCORDION WORLD HALL OF FAME!!
ACCORDION WORLD HALL OF FAME!!
Yes indeed. Creating a hall of fame for accordionists is an honorable project. It originated some 12 months ago from a meeting of writers and editors at a weekly meeting of Stars Illustrated magazine in Manhattan in New York. Country music has its own hall of fame, R n R too, you name it and they have their own hall. So why not for accordionists. They deserve this honor. OK then. We are still working on the project and it will come to life as soon as the Editorial Board of the book "World's Best Accordionists", Stars Illustrated magazine, and FAMSPA (Federation of American Musicians, Singers and Performing Artists, Inc.) finalize the selection of the members of the committee of the Hall of Fame. Our peers are still in the process of contacting and talking to the great names of American Accordion, ranging from musicians and composers to industry decision makers. If you would like to nominate colleagues and peers to serve on the committee of Accordion World Hall of Fame, please, list their names right here on facebook, or email us at: info@famspa.org